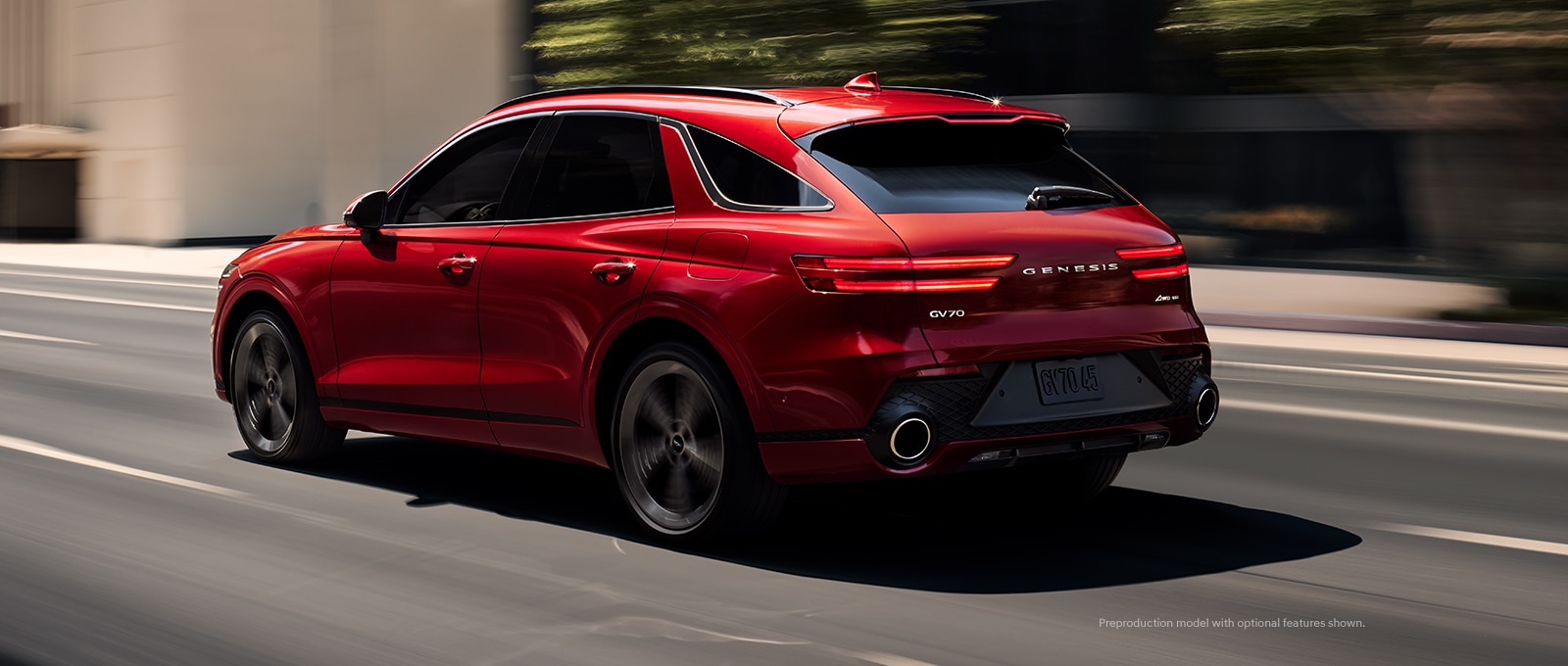 Genesis Dealer Serving Petersburg VA
Here at Genesis of South Richmond, our mission is to be the automotive home of drivers in the Petersburg, VA area. We proudly offer our customers a vast selection of new and used vehicles, exceptional car care, and customer service with a smile. Although we offer a wide selection of new and pre-owned Genesis here at Genesis of South Richmond at competitive prices, we are confident that you won't find a reason to visit any other dealership. The luxury automotive segment is crowded, so Genesis works hard to stand out among the crowd. While many drivers are content to embrace the antiquity of innovations past, drivers among us want to stretch their imaginations further for those drivers who yearn to not just reach into tomorrow but to grab it by their hands and command every detail of tomorrow's driving experience. This is the guiding principle behind Genesis of South Richmond and the core of each model in our lineup.
Getting from Petersburg to Genesis of South Richmond
Genesis of South Richmond is located on 9530 Midlothian Turnpike in Bon Air, Virginia, about a half-hour outside of Petersburg. Start by getting on I-95 North, then use exit 67B towards US-60 West/Midlothian Turnpike exit toward Midlothian. Merge onto US-60 West/Midlothian Turnpike. Shortly after you pass by Wells Fargo Bank on the right, you will come to a traffic light, and we will be just ahead on your left. Hurry in. We can't wait to earn your business.
About Petersburg VA
Petersburg is a city in the Commonwealth of Virginia. In the United States. The Town of Petersburg was chartered in 1784, incorporated three early settlements, and in 1850 the legislature elevated it to city status. Petersburg grew as a transportation hub and also developed industry. In 1860, the city's industries and transportation combined to make it the state's second-largest city. It connected commerce as far inland as Farmville, Virginia, at the foothills of the Blue Ridge and the Appalachian Mountains chain, to shipping further east into the Chesapeake Bay and North Atlantic Ocean. After the war, Petersburg rebuilt its railroads, including a connecting terminal by 1866, although it never quite regained its economic position because much shipping traffic would continue to the Norfolk seaport. In the early 21st century, Petersburg civic leaders promote the city's historical attractions for heritage tourism and industrial sites reachable by the transportation infrastructure. 
Find New Genesis at Genesis of South Richmond
For car shoppers in the Petersburg area, we can assist you in finding the right new Genesis to suit your needs right from our online site. No matter your needs, we're sure we can find a Genesis that can handle them.
Shop For Certified Pre-Owned and Quality Used Vehicles in the Petersburg Area.
Have you been searching for a pre-owned vehicle? Then, start and end your search with Genesis of South Richmond and save thousands. The benefit of shopping with us means you have access to an extensive selection of used vehicles from which to find a car that fits your needs.
Find Auto Financing Near Your Home.
We possess the tools, information, and professional help you'll need to find the perfect car loan that fits your budget. Even if you don't have excellent credit, we have experts on staff that can assist anyone in VA get a loan or lease that fits within their budget. We look forward to working with you and getting you the best deal!
Trustworthy Parts and Service Center Near Petersburg, Virginia
If you want to keep your vehicle running as if it was new and live near Petersburg, VA, then please consider bringing it by Genesis of South Richmond's repair center. All the parts and resources you need to keep your vehicle in top condition can also be bought at Genesis of South Richmond's repair center. So, if you're interested in what our service can offer you, please make an appointment for your vehicle.
Things To Do In Petersburg, VA