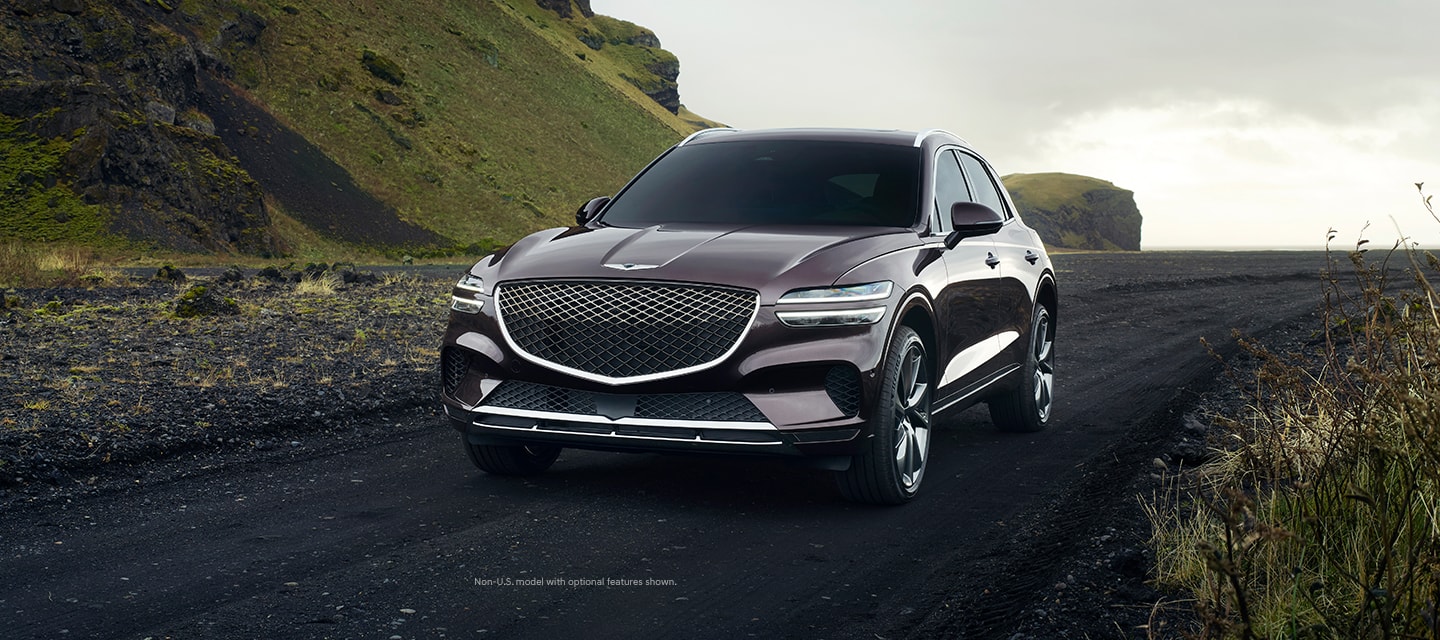 Genesis Tire Center Richmond VA
Make Your Service Appointment at Genesis of South Richmond!
If you're the proud owner of a Genesis, you know just how fun these vehicles are to drive! Your Genesis is strong, sporty, and most importantly, reliable. It can take you to and from work during your daily commute, and make even the longest car rides that much more enjoyable with its sleek and comfortable design. However, while you're busy enjoying all of the ways your Genesis can help you out during your day-to-day schedule, it's important to remember to give your tires the maintenance they need. If you're unsure of where to start, don't worry! Here at Pearson Genesis, we have an in-house service center that can help you maintain your vehicle. We offer all sorts of tire services that will keep your vehicle running smoothly. Continue reading down below to learn more about what we have to offer, and find out how to make your appointment at Genesis of South Richmond!
Enjoy Complimentary Scheduled Maintenance
Part of owning a Genesis vehicle is being treated to the highest standards in customer service. Here at Genesis of South Richmond, we offer complimentary schedule service to all of our Genesis clients for their first three years of ownership! This means you can come in and easily take care of your vehicle's routine maintenance, with the confidence that your appointment will be covered. In addition to regular coverage on oil changes every 7,500 miles, you can also choose from our many available services, including a tire rotation, tire balance, and more! Be sure to ask a member of our service team about all of your options so that you don't miss out on great savings!
What Tire Services Do We Offer?
As we mentioned above, you can schedule your routine maintenance services including tire rotations and tire balances. But what actually happens during these appointments? We want to shed some light on how our team cares for your tires during these services so that you can feel more informed about your vehicle. During a tire rotation, each of your tires will be moved to a different position on your vehicle. For example, the rear right tire might move to the front right, while the front right shifts over to the front left, and so on. By rotating your tires, you can ensure that all four of them will get an even amount of wear as you drive. Similarly, a tire balance will address the weight distribution on all four tires, and correct any imbalances as needed. That way, each tire will bear the same amount of weight, and therefore get the same amount of wear!
3-Year Valet Service
Here at Genesis of South Richmond, we know how difficult it can be to fit your service appointment into your busy schedule. In order to help you take care of your vehicle without disrupting your day, we offer our customers a three-year complimentary valet service to and from their appointments! This means that you can request a valet who will come and pick up your Genesis, and leave you with a loaner car for the day while your car gets its service. Then, all you have to do is pick up your car when it's ready, and you're good to go! The time it takes to commute to our service center should never get in the way of your car's maintenance, and our valet service is just one way we strive to provide our clients with outstanding customer service.
24/7 Roadside Assistance
In addition to the valet services you receive as a Genesis owner, we also offer available 24/7 roadside assistance for your first three years! This way, if anything unexpected happens with your tires, you'll be able to call roadside assistance any time of the day or night. For example, say you unexpectedly get a flat tire, you'll be able to access on-site tire service, or a towing service if need be. Plus, if this service keeps you without your car overnight, you can even be reimbursed for your travel and accommodation expenses. We want to make sure that your tires are in great health without causing you any unnecessary hassle. Be sure to give us a call, or stop by our service center to see if you qualify!
Genesis Tire Service Near Me
If you're living in or around Richmond, Virginia, then Genesis of South Richmond is the service center for you! Here at our in-house service center in South Richmond, we're happy to help you with any and all of your tire service needs. We can also help you with routine maintenance for your Genesis, such as installing new tires, and even performing a state inspection. If you have any questions about what tires might be best for your car, what your ideal tire pressure should be, or any other inquiries, our friendly and knowledgeable team of certified mechanics will be happy to assist you. Make your appointment today by giving us a call, or filling out the online request form right here on our website. From all of us here at Genesis of South Richmond, we look forward to working with you soon!